There are lots of places to swim in and around Plymouth but please make sure you read the Swim Safely advice and swim well within your capabilities. You are responsible for your own decisions and your own safety at all times.
Info on Plymouth tides and weather can be found here PLYMOUTH INFO
This list is by no means extensive as there are many other lovely swim spots in between the main beaches if you want to go exploring.
Ocean City Swimmers facebook group
Swimmers swim mainly from the steps at East Tinside Beach ( below the Terrace Cafe on Madeira Road ) where there is a swim zone and a swimmers pontoon and there's usually lots of folk around on Saturday mornings at 10.30 and on Thursday evenings at 6PM.
Situated below The Terrace Cafe on Madeira Road PL1 2NY Tinside beach is the hub of swimming in Plymouth and a great place for newbies to start.
There is on street pay and display parking nearby or for longer term then Elphinstone car park ( about 500 metres away down the hill towards The barbican ) is a good bet.
It's swimmable at all stages of the tide - although high tide is best - but can be a bit stony so swim shoes are advised.
There is an official swim zone marked by yellow buoys which restricts the speed of boat traffic entering the are but please DO NOT swim out further than the buoys.
Ocean City Swimmers facebook group
Firestone Bay AKA Devils' Point AKA Tranquility Bay is located behind the Royal William Yard and by The Artillery Tower restaurant PL1 3QR.
There is a small car park a little further up the hill.
Best swum at high tide as it is very stony and seaweedy.
BEWARE the currents here can be fierce and catch you unawares.
This is an official swim zome marked by yellow buoys which limits the speed at which boat traffic can enter the zone.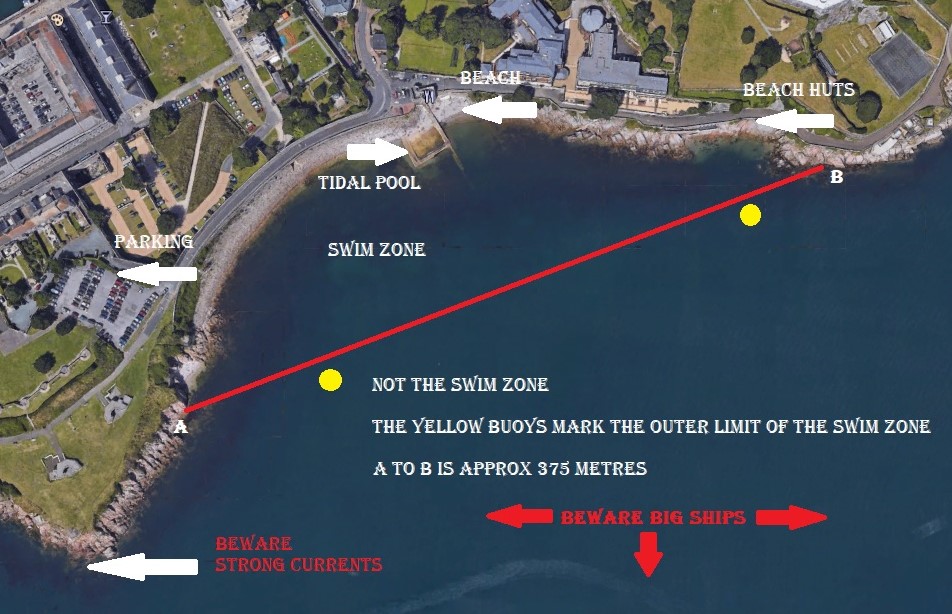 Plymbridge Weir is situated in Plymbridge woods and provides a swim spot about 150 metres long.
Park at the Plymbridge Woods car parks and walk up the woodland walk with the river on your right ( not the cycle path ) - marked with the black dashed line on the map.
You can also park on the Estover Industrial estate and walk down the hill to the cycle path - it's about 500 metres down the cycle path towards Plympton then cut down to the left before the viaduct, down the steps and the swim spot is down the path to your left.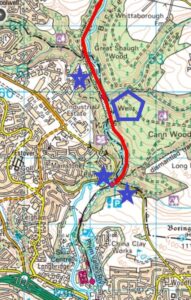 Plymbridge Island is an easy couple of minutes walk from the parking at Plymbridge.
From the Wrigleys side walk down the road towards and cut in right across a small wooden bridge after about 500 metres. Drop down to your left after the bridge and there's an ingress point.
The current here is very strong and makes a great endless pool to play in.
Batten Belles & Buoys facebook group
Mountbatten beach is on the Plymstock side of Plymouth Sound at the bottom of the hill past St Lukes and before to Mountbatten watersports centre. Park just after the roundabout and take the wooden steps down to the beach. Best swum at high tide otherwise it can be very rocky.
The Galley cafe is just over the road.
Postcode PL9 9SJ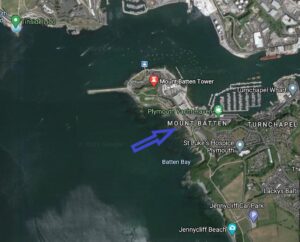 Bovisand beach is sandy and can be accessed from either side by a walk down the cliff path.
Postcode PL9 0AD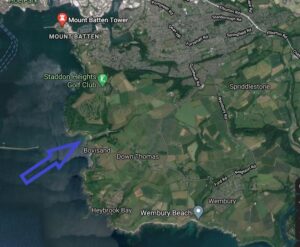 Wembury Wild Swimming facebook group
Wembury Beach has toilets and a cafe and National Trust car parking.
There can be dumpy waves and a rip current here so take care.
Postcode PL9 0HR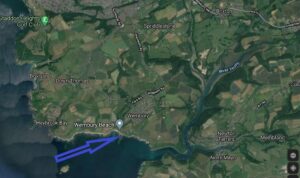 Cellar Beach - a little tricky to find and very limited car parking but a little gem if you like an adventure. It's about a mile up the lane beyond Noss Mayo.
There is a beach at low tide but at high tide there is a large rock formation you can use to access the sea.
Postcode PL8 1EU